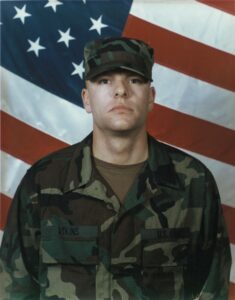 Officials in Bozeman and Gallatin County will join the nation in honoring and recognizing the sacrifice of a Montana soldier who will posthumously receive the Medal of Honor next week.
The Bozeman City Commission and the Gallatin County Commission will adopt proclamations declaring the week of March 25-29 as Staff Sergeant Travis W. Atkins Week in Bozeman and Gallatin County.
Atkins, of Bozeman, was killed on June 1, 2007 when he tackled a suicide bomber who detonated his vest. Atkins' actions saved the lives of three of his fellow soldiers.
At a ceremony at the White House on Wednesday, March 27, President Trump will present Atkins' family with the Medal of Honor, the U.S. military's highest honor.
In their proclamations, commissioners from Bozeman and Gallatin County recognize the valor of Atkins' actions that day, and throughout his time in the U.S. Army. They hope the recognition is a small way to show their gratitude for Atkins and their sincere appreciation for his ultimate sacrifice.
"Staff Sergeant Travis Atkins' selfless acts deserve to be recognized and honored by all citizens of Gallatin County, Montana and the nation. We are humbled by his service to our country," said Gallatin County Commissioner Don Seifert.
"Sergeant Atkins gave the ultimate sacrifice for our country. Not only do we honor Sergeant Atkins this week, we are proud to write his life story into the history of Bozeman. His legacy is great and will not be forgotten," said Bozeman Mayor Cyndy Andrus.
The Bozeman City Commission will make its proclamation at its weekly public meeting on Monday, March 25 at 6 p.m. in the City Commission Room at City Hall, 121 N. Rouse Ave. (Agenda here.)
The Gallatin County Commission will then make its proclamation at its weekly public meeting on Tuesday, March 26 at 9 a.m. at the Gallatin County Courthouse Community Room, 311 W. Main St. in Bozeman. (Agenda here.) The Montana State University ROTC Color Guard will also be helping pay respects to Atkins by presenting the colors at the Gallatin County Commission's Tuesday meeting.
(Photos courtesy of the Atkins family.)