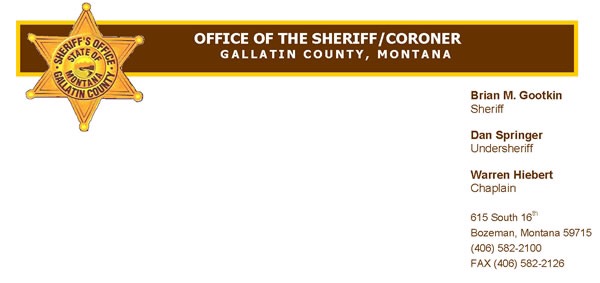 (Gallatin County, Mont.)
Sheriff Brian Gootkin  is recovering at Benefis hospital in Great Falls
after a motorcycle accident on Saturday, August 5. Sheriff Gootkin struck a
deer outside of White Sulphur Springs. He was taken by medical helicopter to
the hospital. He suffered several non-life-threatening injuries. At the time
of the accident he was wearing all of his protective gear, including a
helmet.  "If it wasn't for the helmet I would not be here today," said
Gootkin.
Sheriff Gootkin is expected to make a full recovery. "I look forward to
getting back to the work of serving the people of Gallatin County."