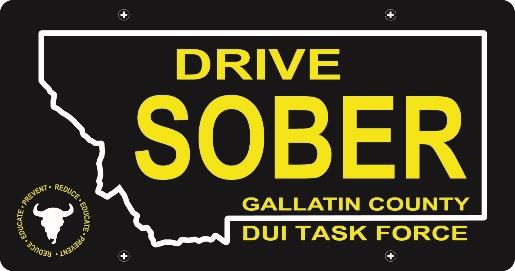 For immediate release: February 19, 2021
Think Twice was created with guidance and support from insurance providers to help patrons who are NOT visibly impaired get home safe. This breathalyzer education program is funded by the Gallatin DUI Task Force, making it free for all participants in the county.
DUI Prevention Strategy
The concept is simple: Breathalyzers are used by law enforcement to arrest people after they drive away from a bar or restaurant, so it makes sense to offer patrons an easy way to understand when they should not drive.
To accomplish this goal, we promote a single-use breathalyzer that informs the user if they are within a range between 0.00% – 0.08% breath-alcohol-content (BAC). It's important to note the device does NOT provide a specific BAC result. This feature allows patrons who are not apparently intoxicated to know when they should not drive without causing a legal issue for the business.
We suggest each breathalyzer be retailed for $2 and that is the most common interaction service teams will have with Think Twice.
The breathalyzers are made available for sale with signage approved by management like posters in restrooms, table tents, checkbook inserts, and bar coasters. All posters are placed in frames with the objective to be a long-term Drink Responsibly campaign.
Gallatin County Sponsors
MAP Brewing, Bozeman Brewing Co., Mountains Walking Brewing, Union Hall Brewing, Bozeman Spirits, Old Chicago, Hideaway Lounge, The Haufbrau, and Filling Station… More to come!
Missoula County Sponsors
Iron Horse Bar & Grill, Montgomery Distillery, Press Box, The Rhinoceros, Red's Bar, Stockman's, Silver Dollar Bar, Cranky Sam's Public House, and Bodega/Monks… More to come!
Think Twice is also sponsored by the Montana Tavern Association and Revo Insurance Alliance to offer the best hospitality policies at their lowest rates, just for adding this free program.
Media contact:
Leah Mobley, Gallatin County DUI Task Force Coordinator
Cell: 360-980-2271
Work: 406-585-1492
leah.mobley@gallatin.mt.gov