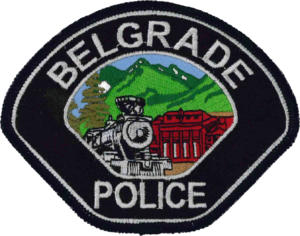 For Immediate Release:
At approximately 10:30pm on November 30, 2020, Officers from the Belgrade Police Department responded to a disturbance in the 200 block of North Hoffman Street. Shortly after officers arrived on scene, a male subject opened fire on officers from a second story apartment window.  Thankfully, neither officer was struck by gunfire.  Officers and Deputies from the Gallatin County Sheriff's Office, Bozeman Police Department and Montana Highway Patrol responded to assist our officers. A lengthy standoff ensued and the apartment was set on fire by the barricaded subject.  Members of the Special Response Team were able to extinguish much of the fire and the subject was taken into custody without further incident.  Firefighters from the Central Valley Fire District ensured the fire was fully extinguished. Several area residents are/were displaced as a result of these events.
Belgrade Police Detectives are currently investigating the matter.  This will be a time intensive investigation and we ask that citizens please avoid the area until it is complete as there will be road closures in the immediate area.
We wish to thank our public safety partners listed above for all of their assistance in safely resolving this matter.
Detective Sergeant Dustin Lensing
Belgrade Police Department