For immediate release: November 13, 2020
Gallatin County Commissioners will host a public meeting in Three Forks on Wednesday, Nov. 18 to discuss with the public the project to replace Meridian Bridge. The meeting will begin at 6 PM in the Three Forks Area Ambulance Station, 2 E. Hickory Ave. in Three Forks.
The meeting will provide an overview of the 60% engineering design elements, a project schedule update, a discussion concerning the environmental permitting process, and an updated construction budget.
Gallatin County has been awarded a grant from the Montana Treasure State Endowment Program (TSEP) to assist in funding the bridge replacement. Gallatin, Jefferson and Broadwater counties are contributing to the funding of the project.
Anyone interested in the replacement of Meridian Bridge is encouraged to attend the meeting, ask questions, and offer their comments.
For more information please contact Jamie Grabinski, Gallatin County Grants Coordinator at 406-582-3192 or Kathy Thompson, Project Engineer for Stahly Engineering at 406-522-8594.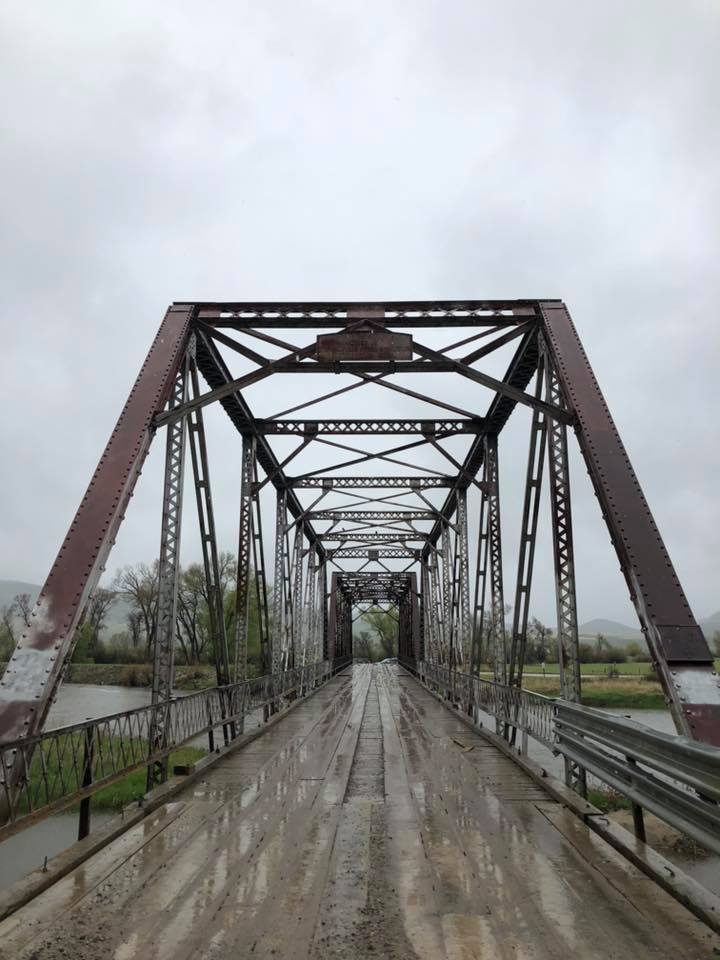 Photo courtesy of Gallatin County