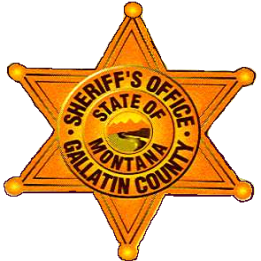 ---
Thirty-eight people from organizations across southwest Montana are taking part this week in Crisis Intervention Team Academy in Bozeman.
The purpose of the CIT Academy is to assist emergency responders, detention staff, dispatchers, and anyone who encounters people in crisis to engage, assess and assist those individuals experiencing crisis with mental and/or co-occurring substance disorders.
CIT is a 40-hour evidence based training that encompasses tools and skills participants need to better manage individuals presenting with mental health and/or co-occurring substance disorders. This training exposes the participants to materials and experiences from trained mental health and medical professionals to better prepare them to effectively and safely work with this unique population.
CIT Academy instruction includes:
Suicide assessment and intervention
Substance abuse and dual diagnosis
Introduction to mental illness
Psychotropic medications
Legal issues
Elderly and children's issues
Developmental disabilities
Intervention strategies
Scenario training
Site visit to the Montana State Hospital in Warm Springs
One of the largest benefits of the training is building a strong network of emergency responders, mental health providers and others to better help people in crisis get connected to the resources they need within the community.
Taking part in this week's academy are staff from the Gallatin County Sheriff's Office, Park County Sheriff's Office, Bozeman Police Department, Montana State University Police Department, Manhattan Police Department, Bozeman Probation and Parole, Community Health Partners and others.
Gallatin County Sheriff Brian Gootkin told participants Monday that he mandates this training for his deputies and detention officers.
"We are in the business of people," Gootkin said. "We see people when they are rock bottom, when they are worst of the worst. (CIT) may help you save someone's life."
Bozeman Police Chief Steve Crawford said this training is a valuable tool in the toolbox of law enforcement, and emphasized the relationship building opportunities the training provides.
"We get to learn from each other," Crawford said.
The academy began Monday and is taking place all week at Montana State University and facilitated by more than 10 CIT coordinators.
MEDIA: to arrange a time to attend the academy, contact Whitney Bermes, Gallatin County Communications Coordinator, at 406-595-8963. 
Academy location: Corporate Room on second floor of Bobcat Stadium, 1 Bobcat Circle in Bozeman.