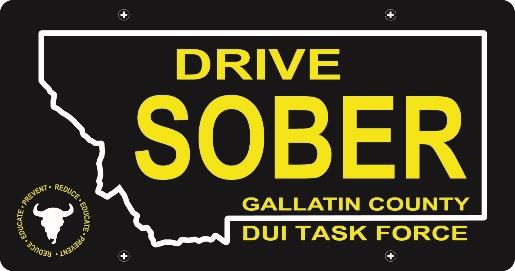 The Gallatin County DUI Task Force has named a new coordinator.
Leah Mobley takes the helm of the citizen group whose mission is to reduce incidence driving under the influence in Gallatin County.
Leah studied political science and public policy at Central Washington University and recently moved to Bozeman.
Originally from a small town in southwest Washington, Leah was involved in community service in several areas, one of which was working on youth substance prevention. Leah said that working with youth helped show her the impact that prevention education can have through community programming.
"I have had several friends and family members devastated by the effects of drinking and driving, and am looking forward to helping reduce, educate, and prevent accidents caused by driving under the influence," Leah said.
Leah has a number of goals she hopes to accomplish as DUI Task Force coordinator, which include:
Creating a campus presence at Montana State University and local high schools to help engage young adults in becoming peer advocates so they can help prevent DUIs among young people.
Releasing a data report on the last five years of DUI statistics from Gallatin County to help educate the public and policy makers on how to move forward with prevention measures.
Advocating for bipartisan policy measures on the local and state level that will ensure a reduction of drug and alcohol related crashes in Montana.
"I am very excited for this opportunity and look forward to serving Gallatin County in this capacity," Leah said.
The Gallatin County DUI Task Force is funded through driver's license reinstatement fees collected in Gallatin County from people charged with DUI and other traffic offenses.
The mission of the Gallatin County DUI Task Force is to reduce the incidence of driving under the influence of alcohol and other drugs. The vision for the Gallatin County DUI Task Force is to be the "Face of DUI prevention" by providing education, funding, networking opportunities, enforcement, and public advocacy in Gallatin County.
Members include representatives from law enforcement, treatment and prevention specialists, prosecuting attorneys, and private citizens.
The group engages in a wide variety of public education efforts, collaborates with local criminal justice professionals for effective DUI enforcement and adjudication, award funds to agencies to pay for overtime for DUI patrols, among other activities.
The Task Force coordinator is a part-time position that works under the supervision of Gallatin County Court Services.
For more information on the Task Force, click here.
Media contact:
Leah Mobley, Gallatin County DUI Task Force Coordinator
406-585-1492
leah.mobley@gallatin.mt.gov