Vote! Vote! Vote! Vote! Vote!
That's what the Gallatin County Election Department is encouraging our citizens to do! There is ONE day left to return ballots for municipal general and countywide special elections this November.
As of Monday afternoon, the Election Department has received 22,683 of the 65,491 ballots it issued to voters across the county.
Voters have until 8 p.m. on Tuesday, Nov. 5 to return their ballots to any of these locations:
Gallatin County Election Office in Bozeman – 311 W. Main St., Room 210 in the Gallatin County Courthouse
Belgrade City Clerk's Office – 91 E. Central Ave.
City of Bozeman Finance Office – 121 N. Rouse Ave.
Manhattan Town Clerk's Office – 207 S. 6th St.
Three Forks City Clerk's Office – 206 N. Main St.
Town of West Yellowstone Clerk Office – 440 Yellowstone Ave.
And for folks stopping by the Gallatin County Courthouse on Tuesday, you don't even have to get out of your vehicle! We will have a curbside drop-off on Main Street in front of the Courthouse starting at 8 a.m. We will also have our lobby drop-off table, which will open at 7 a.m.
Media contact:
Eric Semerad, Gallatin County Clerk & Recorder
582-3050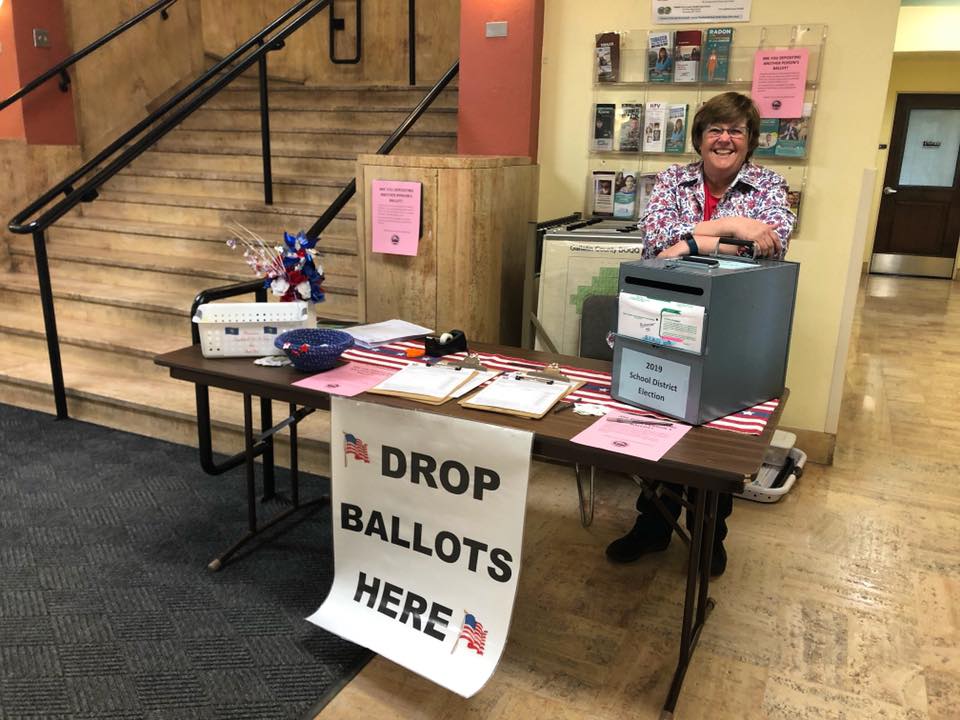 (File photo courtesy of Gallatin County)