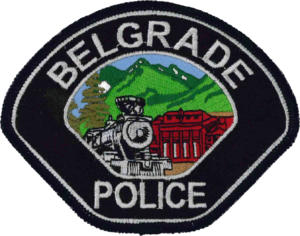 Update: May 30, 2019
                         BELGRADE POLICE DEPARTMENT UPDATE
On May 29, 2019 at 10:36 p.m. the Belgrade Police Department received a report of a missing 81 year old male with Dementia and other medical issues. At that time a search was initiated for the missing male. The male was located in the local area at 12:09 a.m. on May 30, 2019 in good condition. The male was checked for any medical issues and reunited with family members.
Thank you to all those who responded to the phone advisory of this incident through the Community Notification System and Social Media notifications. The assistance from the public by checking their property and keeping a close eye around their neighborhood is a valuable tool for responders in these situations. Several tips from citizens greatly assisted emergency responders in their efforts to locate this  man and provide a positive outcome for all involved.
The Belgrade Police Department received needed assistance from the Gallatin County Sheriffs Office, Gallatin County Search and Rescue, Bozeman/Yellowstone International Airport Public Safety, Ham Radio, Central Valley Fire Department, Gallatin County 911 and the Gallatin County Emergency Management.
This team effort resulted in a positive ending.
We would like to take this time to remind citizens about the Community Notification System.  On the Gallatin County Emergency Management                                         web site: www.readygallatin.com you can sign up to receive emergency messages from the Management team about on going urgent situations or assistance needed by emergency responders, as in this incident. A full explanation of the system is on the web site. Just follow the instructions on the site to be included in future notifications.
Thank you,
Belgrade Police Department