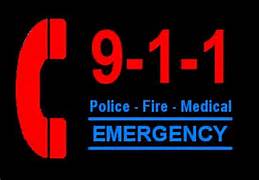 Due to issues with telecom companies that provide services for the Gallatin County 911 Center, calls to 911 in Gallatin County from Verizon Wireless phones are currently being re-routed to the center's non-emergency lines.
This is not due to any technical issues at the 911 center, but rather it is a telecommunications company issue between Verizon Wireless, CenturyLink and Zayo. Regardless, Gallatin County dispatch is doing all it can to mitigate the problems.
These issues began intermittently over the weekend, but now all calls to 911 from Verizon phones are being re-routed to the center's two administrative lines.
WHAT YOU NEED TO KNOW:
Until further notice, if you have an emergency and call 911 from a Verizon phone, be ready to IMMEDIATELY tell dispatch that it's an emergency AND provide a location as calls to the non-emergency lines don't provide location data.
Because there are only two administrative lines, the center can only take two calls from Verizon phones simultaneously. If you get a busy signal, hang up and try again until your call is answered.
There is no time frame as to when these issues will be resolved.
The staff at the Gallatin County 911 Center is working diligently to work around these issues as efficiently as possible.
Media contact:
Whitney Bermes, Gallatin County Communications Coordinator
595-8963
whitney.bermes@gallatin.mt.gov