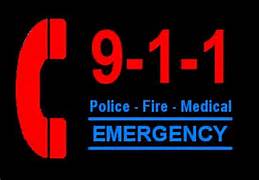 It has been a year of change at the Gallatin County 911 Dispatch Center, including brand new dispatching, paging and phone systems, among many other improvements.
Couple growing pains from adopting new systems with a shortage of dispatchers, however, and that has made for some struggles. But staff is optimistic, saying they are making big strides in improving service to the community as well as to the agencies the center works with.
"It's been challenging, but we are moving in the right direction," said Jim Anderson, interim 911 communications director. "Dispatchers have been fantastic and really working on all cylinders through all of the changes. They're the backbone of this system and I cannot say enough about how proud I am of their dedication and professionalism."
Some of the biggest upgrades and changes in the last year include:
Gallatin County 911 implemented a new Computer Aided Dispatching, or CAD, which is used to dispatch calls to law enforcement, fire and medical. The new program by Zuercher Technologies was part of a joint project with other agencies, including the Bozeman Police Department, the Gallatin County Sheriff's Office and area fire departments, which also included a new records management system for law enforcement.
A radio system upgrade as the first phase of a comprehensive radio communication improvement plan upgraded the City of Bozeman police and fire departments to an 800 MHz frequency system, the first 800 MHz trunked site in Montana. What that means for those first responders is better radio coverage in places where they couldn't communicate prior to the upgrade. It also included other special features, like radio ID with the user's car or badge number showing on portable radios to an emergency button that with one tap alerts dispatchers to a problem. The Montana State University Police Department also opted to join the 800 MHz system.
The paging system was also upgraded, converted to an IP system, that has improved reliability in paging, mainly to area fire departments
A new phone system was installed for dispatchers.
Gallatin County 911 received money from the Big Sky Resort Tax Board for a Big Sky public safety communications upgrade that will improve emergency communications in that area.
This year also saw a number of IT upgrades, like new computers for dispatchers, replacement of outdated servers and a storage cluster, and resolving phone issues.
At the center's front desk is Lacy Moore, administrative assistant, has picked up new duties to include helping with the department's budget and cross training to assist dispatchers when needed, among others.
Moore praised Anderson, saying when he came on board as Interim Director in August of 2017, he jumped into changing life in the department for employees for the better.
"He's an amazing leader. He's definitely changing the culture here," she said.
Staff agree that the department is headed in a positive direction, by both implementing new systems to better communicate with emergency services and the public, as well as promoting a healthier and happier environment within the dispatch center.
But those changes don't come without their issues, they emphasized. There are trainings to do, kinks to work out, and ongoing maintenance that take time.
The center is also dealing with short staffing. The department, which is authorized for 19 full-time dispatchers, is currently down to nine. However, five are currently in training and hiring efforts are continuing.
Michèle Blais, training manager, has been working to build a new training program that cuts down the training time from up to eight months, down to three or four months. Blais also said, while many of the skills dispatchers will need can be taught, they are putting a renewed focus on getting the right personalities for the dispatch center to help with overall culture and retention in the building.
The department is also in the process of hiring an assistant director, as well as a second radio technician. And later this spring, Gallatin County will be taking over dispatch for the MSU Police Department, which will move a number of new dispatchers into the center.
Due to the changes, as well as the short staff, Anderson said the department has struggled, but continues to push forward with what he says are positive steps.
County Administrator Jim Doar said he appreciates all the work and dedication the dispatchers are doing to meet the challenges. He added, "They care deeply about the community and their role in emergency services. They've persevered through some difficult transitions and we are asking them to dig even deeper; they're rising to that challenge."
Doar also noted that the progress made so far would not have been possible without Anderson's leadership and is grateful that the Gallatin County Sheriff's Office was able to assign Anderson to 911 to help.
Echoing 911 staff, Doar also cautioned that the transition to new systems is always difficult and people need to be patient with the changes.
"911 is fundamentally changing the way they do business in order to better serve our fast growing county. Nothing will be perfect overnight," he said.
Gallatin County Sheriff Brian Gootkin acknowledged frustrations with the changes and challenges 911 has been facing, but voiced optimism about the future of the center.
"We have to eat this elephant one bite at a time and focus on the big picture, otherwise we'll be right back where we were, which no one wants," Gootkin said. "We have incredible, dedicated people and that's why I'm confident we will build a system that our first responders and citizens can count on for years to come."
Gallatin County 911 Communications provides emergency dispatch services to the Gallatin County Sheriff's Office, Bozeman, Belgrade, Manhattan and Three Forks police and fire, rural fire districts and areas, Gallatin County Search and Rescue, ambulance services and other emergency response units.
Media contact:
Jim Anderson – interim 911 director
582-2092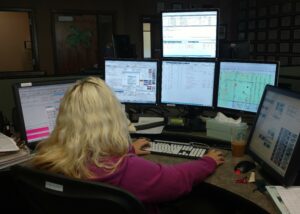 Photo courtesy: Gallatin County 911