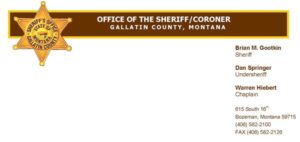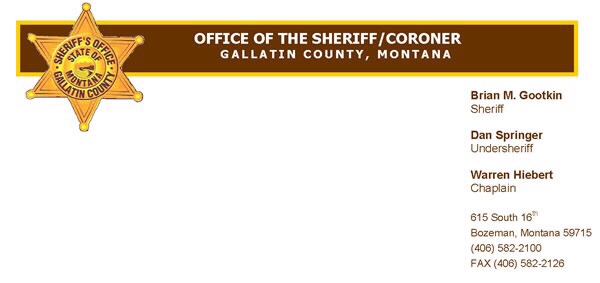 (Gallatin County, Mont.)  Friday at 3:20 pm., the West Yellowstone Police Department Dispatch center received a 911 call reporting a snowmobile crash on the South Plateau Trail approximately 3 miles southwest of the Town of West Yellowstone. The injured party, a 61-year-old man from Massachusetts, sustained a rib injury when the snowmobile he was riding on left the trail and crashed into a tree.
Rescuers from  Sheriff's Search and Rescue in West Yellowstone, Hebgen Basin Rural Fire District, Air Idaho Rescue and Montana Fish & Game responded.
Rescuers met the injured party at the scene of the crash approximately thirty minutes after the initial call for help.  After an initial assessment of his injuries, rescuers made a determination to land a medical helicopter on the trail to fly the patient to Bozeman Health Hospital.  Due to the severe impact to the chest cavity and the pre-existing heart issue, rescue personnel decided to transport to a hospital in the quickest means possible.
Gallatin County Sheriff Brian Gootkin would like to remind snowmobilers to be careful when recreating in the backcountry, even when on a groomed trail.  Changing terrain and trail conditions can sometimes bring unexpected adventure to a fun day of snowmobiling.  Always remember to ride with a partner and carry a reliable means of communication in case of an emergency.
Photo courtesy of the Sheriff's Office.