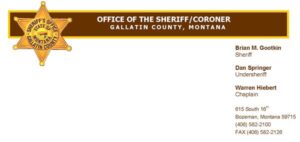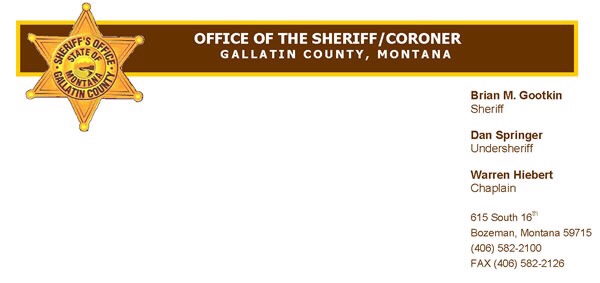 (Gallatin County, Mt.)
Friday night at 11:20, Gallatin County 911 received a call from two persons who had driven up Little Bear Road to Wilson Creek and got their vehicle stuck.  With a snow storm in the forecast the persons became concerned that they would not get out safely.   Search and Rescue members responded with ATV's and UTV's to get the two adult males off the mountain safely.  Both of the males are students at Montana State University.
Sheriff Gookin would like to remind everyone to carry extra water, food, blankets, a shovel and chains when traveling in the mountains.  This time of year weather changes are fast and unpredictable.  The weather forecast for Bozeman rarely reflects what the conditions will be at back country elevations.