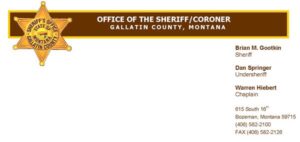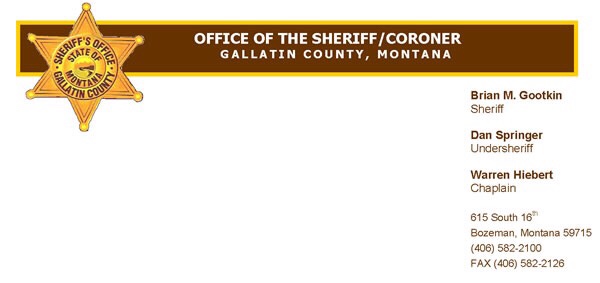 At about 1:30 PM, Shaunsey Cole, the target of a multi-agency manhunt, was taken into custody near Quinn Creek Road, in Park County.
Multiple law enforcement officers from several agencies were in the area searching for Cole when a homeowner called 911, stating that Cole was attempting to get access to her residence.
Officers responded to the area and K-9 teams began to track the subject. The teams apprehended Cole a short time later. Cole was medically cleared and transported to the Park County Jail. He will be charged with attempted homicide for shooting at Park County deputies. He has other warrants pending as well. A GCSAR search dog later found his gun.
This ended a 36-hour search that included law enforcement personnel from Park County Sheriff's Office, Montana Highway Patrol, Gallatin County Sheriff's Office, Bozeman Police, Livingston Police, Lewis and Clark County Sheriff's Office, Billings Police Department, Montana State University Police, FBI, and ATF.
Aircraft support throughout the operation was provided by Two Bear Air, Ridge View Aviation, Department of Homeland Security, Montana Highway Patrol, Galt Ranch, and the Yellowstone National Park Service.
Photos courtesy of Gallatin County Sheriff's Office