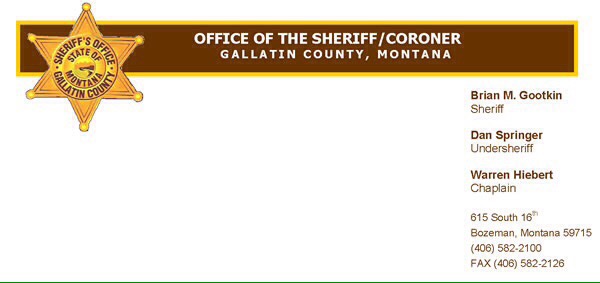 On 3/26/18 at 1201 Gallatin County Dispatch received a 911 call regarding an unattended death on Ridgeview Loop Road in Big Sky, MT.
Gallatin County Sheriff's Deputies and Big Sky Fire Department responded to the scene. It was discovered that a man had fallen into the front of the snow blower and died from his injuries. A Gallatin County Deputy Coroner and detectives responded to the scene to conduct the death investigation.
The body will be transported to the state medical examiner's office for an autopsy. The name of the victim is pending the notification of the immediate family.