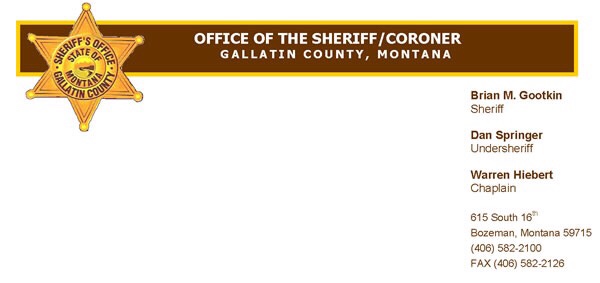 Photo Courtesy of Gallatin County Sheriff's Office: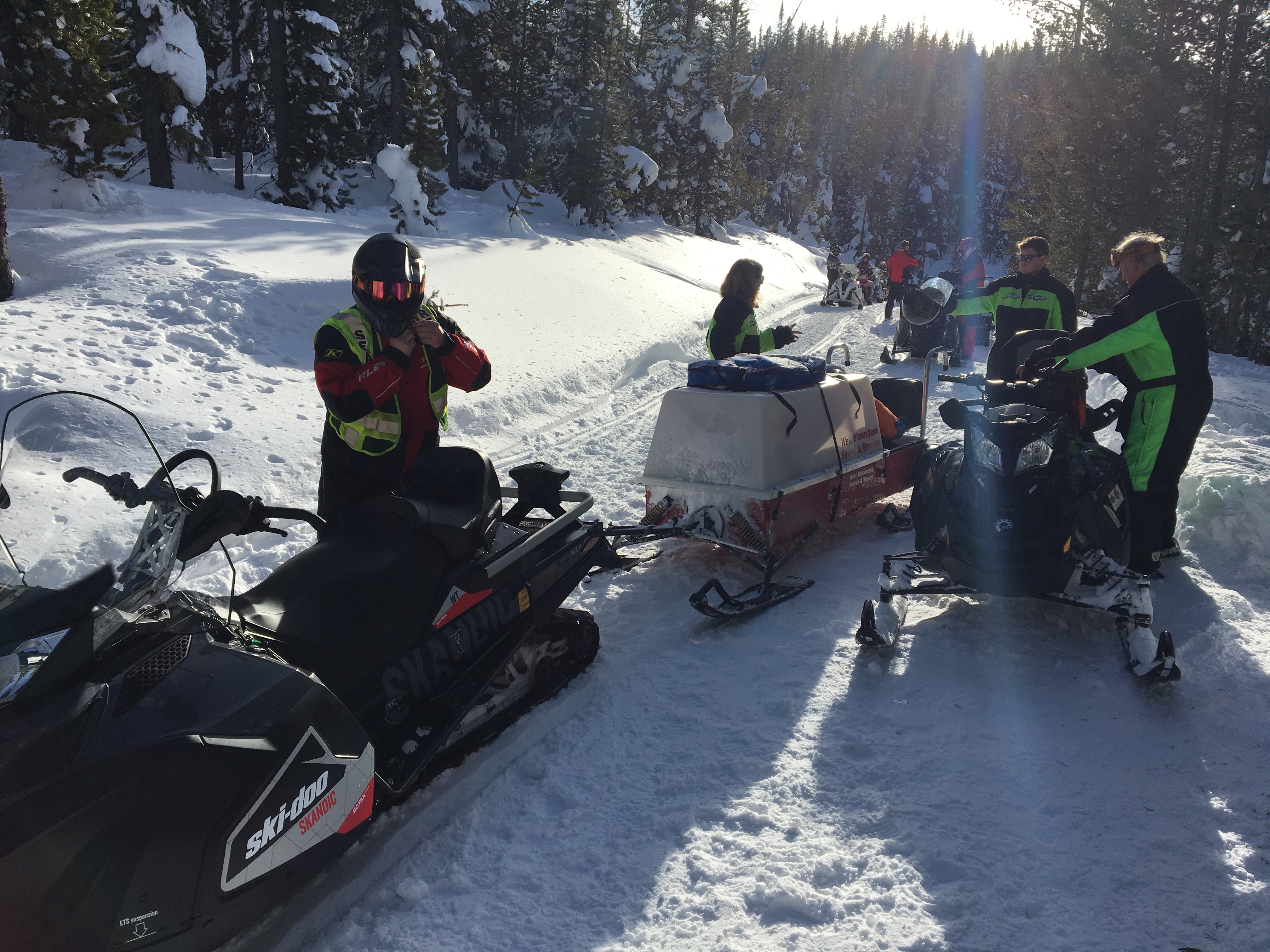 On March 7, 2018 at approximately 3:15 p.m., the West Yellowstone Police Department Dispatch received a 911 call from a snowmobiler reporting that his wife had been injured in a snowmobile crash. The couple from Harrisburg Pennsylvania had been snowmobiling together on a two-up snowmobile when the snowmobile left the trail and struck a tree. The caller's 65 year-old wife was thrown from the snowmobile injuring her hip and possibly fracturing her collar bone.
Rescuers from the Sheriff's Search and Rescue in West Yellowstone, Yellowstone National Park, Hebgen Basin Fire Department and the U.S. Forest Service responded to assist with the rescue.
Rescuers located the pair using the GPS coordinates retrieved from the 911 call finding the injured female to be alert but in pain. They were able to quickly package the patient and begin transporting to the waiting ambulance. However, her injuries combined with the rough trail conditions made travel slow as they attempted to keep the snowmobiler comfortable. The rescue team met up with the Hebgen Basin Fire Department ambulance, which transported her to Bozeman Deaconess Hospital for evaluation.
Gallatin County Sheriff Brian Gootkin would like to remind snowmobilers to ride within their ability and always be on the lookout for changing trail conditions. Snowmobiles are capable of sudden maneuvers that can catch riders by surprise.