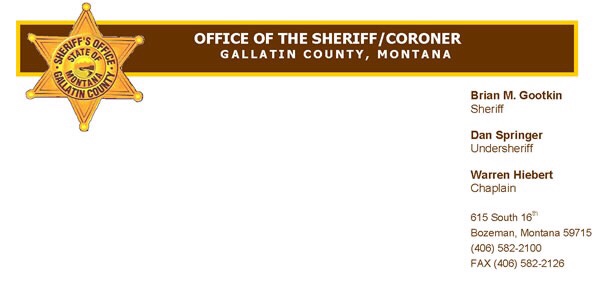 (Gallatin County, Mont) A Gallatin County Sheriff's vehicle was totaled after a tractor-trailer crashed into it Saturday morning. Deputy Randy Schott had responded to an accident on the Bozeman Pass, on Interstate 90, and was parked behind it to protect the scene. A driver who was involved in the accident was sitting in the deputy's car when a semi truck slammed into the back of it. No one was injured but the vehicle was totaled.
The job of law enforcement officers is often to put themselves between the public and danger. This is the second Sheriff's Office car totaled in December trying to protect crash scenes on the interstate. Winter driving conditions increase the dangers to anyone stuck on the side of the road, so always slow down and give them plenty of room. Slow down, move over look for directions on which lane to be in. When in doubt "pull to the right for sirens and lights."
Photos courtesy of the Sheriff's Office.