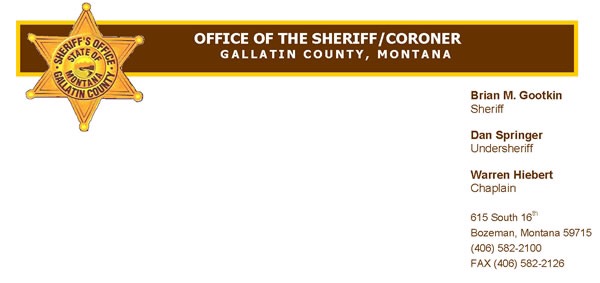 On Wednesday, August 16th, a little before 9:00 pm, a 76 year- old ATV rider was reported overdue.  The man was riding in the Little Bear area near the mouth of Gallatin Canyon.
Multiple crews from the various groups of Gallatin County Sheriff's Search and Rescue conducted an extensive search of the many roads and trails in the region.  A Reach helicopter and a Two Bear Air helicopter also responded.
Around 3:00 am, a ground crew located the man, who was deceased, on a remote and rugged trail about three and a half miles from the nearest road.