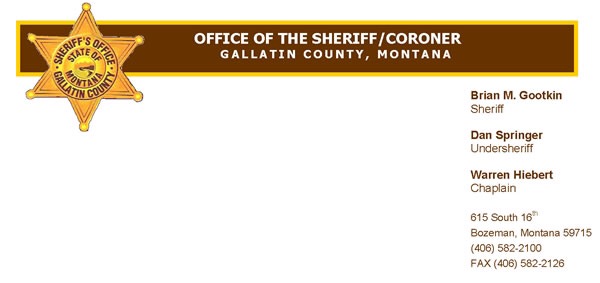 A search is ongoing for a 68-year-old male from Burbank, California, who is thought to be missing from the campsite on the Madison Arm of Hebgen Lake, approximately 3 miles north of West Yellowstone.
On June 22, 2017 at approximately 5:00 P.M., a Gallatin County Sheriff's Office deputy investigating the report of a vehicle parked in a day use area on Madison Arm Road responded with Forest Service Law Enforcement. They found a campsite which appeared to be in use but were unable to locate any individuals present in the campsite. After a short time, they located an empty pontoon fishing boat beached on the north side of the Madison Arm. They also located some clothing on the shore of Hebgen Lake which appeared to belong to the individual associated with the campsite.
Gallatin County Sheriff's Search and Rescue has responded to the area. Due to the unknown circumstances surrounding the incident, air and marine resources are currently being employed in the search.