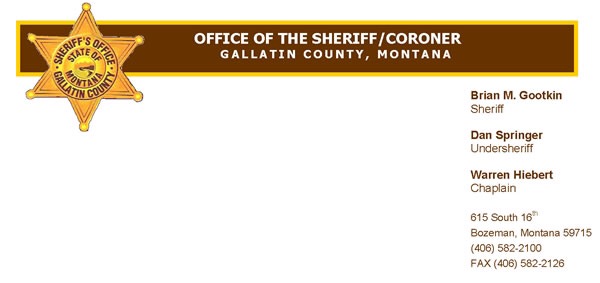 June 19 saw the Gallatin County Sheriff's Search and Rescue Team called out for two rescues, both of which ended happily. Shortly after 4 pm, Dispatch received a call from a mountain biker on the "M" Trail. He reported that a 60-year-old woman on the trail was feeling dizzy and needed assistance. Search and Rescue volunteers and AMR responded to the scene. They reached the woman quickly and were able take her down the mountain in a one-wheel litter. When she reached the ambulance, the Bozeman woman stated that she probably did not have enough to eat or drink prior to hiking. Once she was checked out by AMR, she refused transport to the hospital.
At 4:34, Dispatch received a call for a climbing rescue. A 23-year-old male had a equipment malfunction while climbing and got stuck, approximately 25 feet above the ground. He was unhurt. He and his climbing partner were unable to clear the problem, so the second male hiked out to the trailhead and called for help. Rescuers responded and reached the stuck climber about 45 minutes after the initial call. They quickly freed the man using a Leatherman and made sure he got down safely.
Sheriff Gootkin would like to remind hikers to be prepared before heading out to the backcountry, even for a short outing. This includes being properly nourished and hydrated, and carrying basic emergency gear. Sheriff Gootkin would also like to thank the committed volunteers who make up the Gallatin County Sheriff's Search and Rescue.