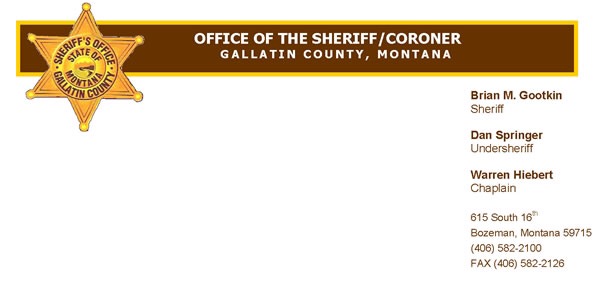 On February 23, 2017, at approximately 6:50PM, the Gallatin County 911 Dispatch Center received a call reporting a one-vehicle crash at milepost 305 westbound I-90; the vehicle reportedly rolled several times.
The Gallatin County Sheriff's Office, Montana Highway Patrol, Bozeman Police Department, Bozeman Fire Department and AMR responded. It was determined that the single occupant, 19-year-old Amanda Gaskill of Broadus (Pumpkin Creek), had died on-scene of the crash prior to the arrival of any EMS units.  Amanda is a registered student at MSU-Bozeman.
The responding Deputy Coroner has released to body for transport to Custer County for final disposition.