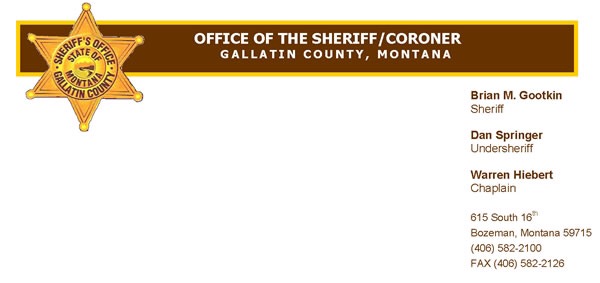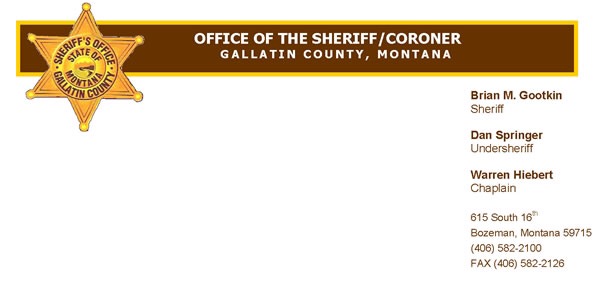 (Gallatin County, Mont.)  On Monday, February 21, 2017 at 2:15 p.m., the West Yellowstone Police Department Dispatch center received a 911 call reporting a snowmobile crash on the Madison Arm Loop approximately 2.5 miles west of West Yellowstone. The injured party, a 13-year-old female from Florida, had sustained head and leg injuries and was reportedly going into shock. The crash occurred when the snowmobile she was riding as a passenger struck a tree causing her head to impact the head of the operator before being thrown from the snowmobile.
Personnel from Gallatin County Sheriff's Office Search and Rescue West Yellowstone Division responded.
Rescuers quickly located the female, packaged her onto a rescue sled and transferred her to Hebgen Basin Fire Department Ambulance. The female was transported to the Big Sky Medical center for a medical evaluation
Gallatin County Sheriff Brian Gootkin would like to remind snowmobilers to monitor their speeds when traveling over rough or unfamiliar terrain, particularly when carrying a passenger. Riding as a passenger can be just as physically taxing as operating a snowmobile and sudden stops or striking an unseen hazard can result in serious injury
Photo courtesy of the Sheriff's Office.