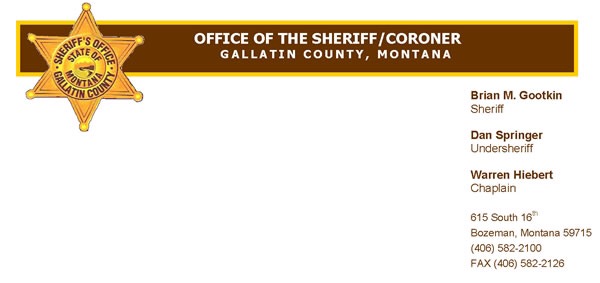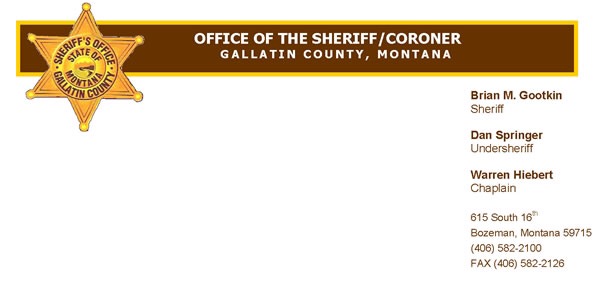 (Gallatin County Mont.)
Over the course of three days in August, Gallatin County Search and Rescue volunteers responded to calls in every corner of the county and beyond.
A woman broke her ankle up Beehive Basin near Big Sky.
Some dirt bikers were lost and stranded in Bear Canyon.
A hiker with a blown-out knee and altitude sickness needed rescuing off the Bridger Ridge.
A man was sick at Deer Lake, north of Big Sky.
A fisherman went missing on the Gallatin River.
An ATV rider crashed up Jackson Creek.
A climber on Granite Peak was injured in a nasty fall.
Search and Rescue Commander, Sheriff's Capt Jason Jarrett cautioned that not all weekends are quite that busy, but that one was indicative of the record year Search and Rescue had for calls in 2016.
In 2016, the Gallatin County Sheriff's Search and Rescue had:
10 SAR groups
246 volunteers
19 SAR Deputy Sheriff coordinators
132 incidents
Two or more incidents occur simultaneously 14 times
10 mutual-aid calls to places like Madison, Park, Meagher, Lewis and Clark, Stillwater, and Roosevelt counties.
2016 saw noticeably more incidents than past years – so why the increase? More people are using the backcountry. Snowmobiling, hiking, hunting, and skiing make up most of the activity needing SAR help.
The overwhelming majority of people needing assistance are local residents. Almost all incidents are simply good people having a bad day, not negligence.
The mountains around us – the Bridgers, the Hyalites, the Gallatins – are so much a part of Bozeman's backyard that it is easy to forget that much of it is wild and all of it is backcountry. It takes many people to support the outdoor lifestyle that draws people to Bozeman, and Search and Rescue volunteers are a big part of that group.
SAR volunteers continue to give thousands of hours of time in training and responding to emergencies. As is typical of our county, we have world-class talent giving back to their community, which makes our SAR a valuable resource for the rest of the state, too. Most of our volunteers would say they do it to support the outdoor lifestyle this community values and because they get to hang out with people they like and go places they would not ordinarily go.