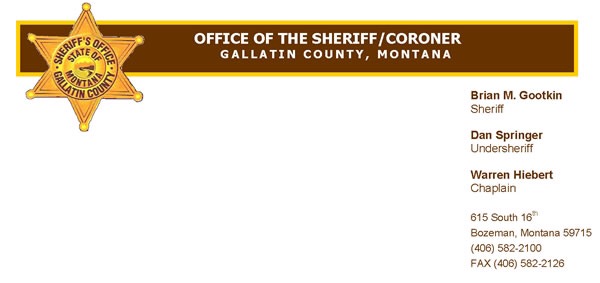 On January 11, 2017, at approximately 2:30PM, the Gallatin County Sheriff`s Office received a call from a concerned employer from the State of Washington stating that he was unable to reach the driver of one of his trucks.  He stated that the truck had not shown up for its scheduled stop, and he last knew the driver and truck to be at the Town Pump on Business Hub Drive outside Belgrade, MT.
MHP and the Gallatin County Sheriff's Office located the truck still parked in the lot, where it had remained since the previous evening.  The driver could be seen in the sleeper, but would not respond to the officers.  Law Enforcement forced entry into the truck so that Central Valley Fire and AMR could assess the driver's health, it was quickly discovered that he had passed away.
The matter was taken over by the Gallatin County Deputy Coroner, and it was determined that 61-year-old Elbert Price, of Vancouver, Washington, had passed in his sleep due to natural causes.  The family was notified, and Dokken-Nelson responded to assist in transporting the body out-of-state for disposition.