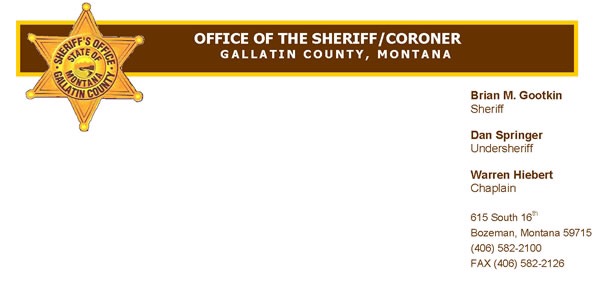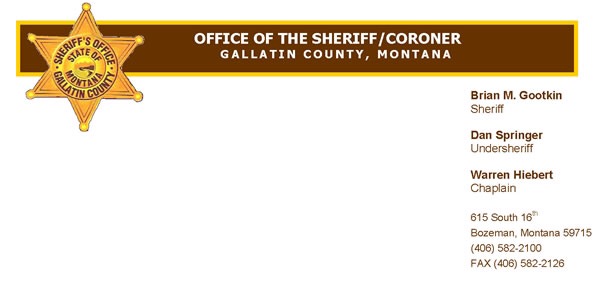 (West Yellowstone, Mont.) On October 26, 2016 at 12:04 p.m., West Yellowstone Police Department Dispatch received a 911 call from a hunting guide reporting that one of his hunters had sustained a back injury while riding a horse on the Cub Creek trail. The injured party, a 55 year old male from upstate New York, was unable to stand up due to the injury and was requesting assistance in getting out.
Due to the recent large rain showers and the resulting muddy trails, the decision was made to launch a helicopter from Air Idaho to retrieve the injured hunter.
The Air Idaho helicopter was able to land safely at the scene, package the injured hunter, and transport him to Bozeman Deaconess Hospital for medical evaluation.
Gallatin County Sheriff Brian Gootkin would like to remind hunters that the outdoors we enjoy can quickly become a dangerous arena, particularly if you are unprepared. Make sure you have proper survival gear, clothing, food, water and first aid gear. Traveling with a group can also be extremely beneficial as an injury such as this can be immediately and completely debilitating.