Fire Closures Reduced in Hyalite and Tom Miner Basin in the Gallatin National Forest
Closures arou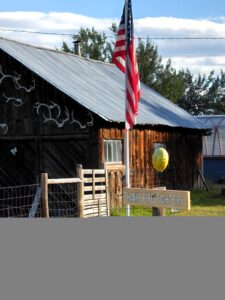 nd the Horsetail Fire in the Hyalite Recreation Area- near Bozeman, MT and the Sheep Fire in Tom Miner Basin-near Gardiner, MT will be shrinking, as of noon on August 29, 2013. 
Hyalite Recreation Area: In Hyalite the public will be allowed back into the West Fork of Hyalite Creek all the way to Hyalite Peak. This means Chisholm and Hood Creek Campgrounds, Maxey and Window Rock Cabins, as well as the Crescent Lake Trail and Palace Butte Trailhead that leads to Hyalite Peak and Grotto Falls will be open. 
The East Fork of Hyalite Creek will remain closed, including the Palisade Falls Trailhead and Picnic area, Emerald and Heather Lakes Trailhead and Flanders Creek drainage.
Tom Miner Basin: The Tom Miner Basin Road leading up to and including the Tom Miner Campground will be opened. As well as the upper Tom Miner basin that includes trail # 120 from Tom Miner Campground leading to Buffalo Horn Pass as well as the Sunlight Creek Trail # 291 will be opened. The Divide Creek Road #3250 will also be opened.  An area around the Sheep Fire from Sheep Creek to the west and Grizzly Creek to the east and the Forest Boundary to the north and Yellowstone National Park boundary to the south will remain closed. This includes Horse Creek Trail #297 that leads to Shooting Star Lake
Public Tour Tonight August 28, at 5 p.m.
The public is invited to attend an open house at the Incident Command Post (ICP) for the Miner Paradise Complex tonight, August 28 at 5 p.m.
The guided tour will begin promptly at 5 p.m. and last until approximately 7 p.m. The tour will cover the majority of functions within camp which supports the firefighting efforts and is homebase for almost 500 fire personnel.
If interested, call (406) 333-9971 or (406) 333-9961, confirming your attendance, but an RSVP is not required. All are welcome. Directions are on Inciweb. http://www.inciweb.org/incident/3657/
8-28 Fire Update
Wednesday afternoon, cumulus cloud buildup is present over the fires this afternoon, creating gusty winds.
Emigrant Fire- Crews are continuing to construct direct handline and mop up on the western, southern, and eastern perimeters. Crews are making good progress on contingency lines northeast of the fire in Emigrant gulch.
Sheep Fire- Crews continue mopping up the fires edge along horse creek and rehabilitating dozer contingency lines on the north end.
Horsetail Fire- Fire crews are monitoring fire spread in Flanders Creek and are improving contingency lines to the north along Flanders Creek and East Fork of Hyalite Creeks.
North Eightmile Fire- Is currently being monitored by aircraft and has observed very little fire activity.