Belgrade, Mont.-
On July 12, 2013, Sixteen year old Lane Leo Noakes was reported as missing by his father.  His father advised that Lane left his Belgrade residence on July 3, 2013 and was supposed to be staying with a friend in Livingston until July 4th when they believed he would return home. A friend of the family reported possibly sighting Lane at the Rainbow Family Gathering in Jackson, Montana, several days later.  Lane has not been in contact with his family since.
Interviews have been conducted with possible friends and associates of Lane's, however they cannot/will not reveal his current whereabouts.  Assistance has been requested from numerous law enforcement agencies around the state but have yielded few results thus far.
On July 31, 2013, Gallatin County Dispatch was contacted by a male caller who claimed to have sighted Lane at a convenience store, somewhere in the state of Washington.  The call, which was placed to a non-emergency number, was not traced and the caller hung up before dispatchers could get an exact location or return phone number.
Lane is described as a Caucasian male with medium length hair and brown eyes.  He is 5′ 10″ tall and weighs approximately 210 pounds.  He has piercings in both ears and in his bottom lip.  He has scars on his forearms and is believed to be wearing jeans, a t-shirt, a red or black hooded sweatshirt, and possibly a headband.  Attached are two photographs provided by family members.
The Belgrade Police Department is seeking information from anyone who may know the current whereabouts of Lane Noakes. He has been entered as a missing person and the National Center for Missing and Exploited Children has been notified. Persons with information are urged to call local law enforcement or the Belgrade Police Department at 406.388.4262.  The National Center for Missing and Exploited Children can be reached at  1-800-THE-LOST   (1-800-843-5678) or www.missingkids.com.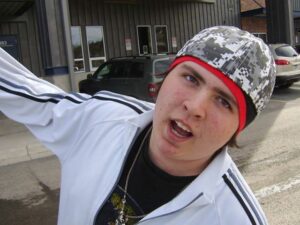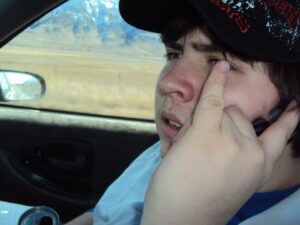 Sergeant Dustin E. Lensing
Detective Division
Belgrade Police Department
Ph:   406.388.4262
Fax: 406.388.4708