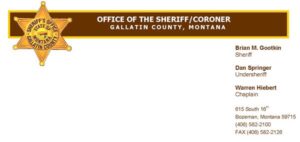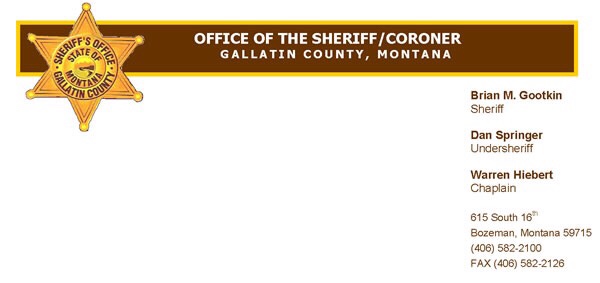 Wednesday was a busy day for Gallatin County Sheriff's Search and Rescue. Late morning, a mutual aid call came in from Stillwater County; Two Bear Air was in the Bozeman area for a meeting with local SAR teams and was diverted to Stillwater.
Shortly after noon, Dispatch received a call about a man who had fallen while skiing the Great One and hurt himself in the slide. Search and Rescue teams and a helicopter contracted with SAR responded. The SAR helicopter transported the man to an AMR ambulance waiting at the bottom. Another skier was unable to get down safely and was given a ride to the bottom.
Sheriff Brian Gootkin would like to remind everyone that even experienced skiers can get into trouble on the Great One. Both skiers made good decisions in asking for help. If you plan to ski the Great One, don't go before 11 am, to give it time to soften up enough to get an edge. Hike up the run to check conditions so you know what you are getting into. Always ski with at least one other person who can call for help.
Photos courtesy of the Gallatin County Sheriff's Office.