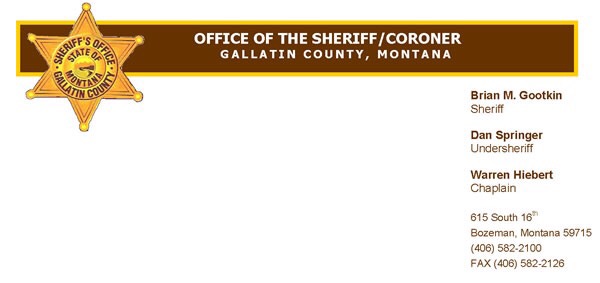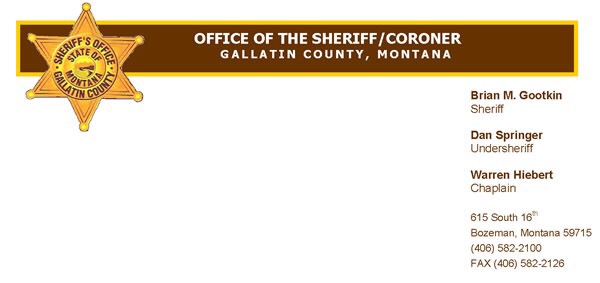 (Three Forks, Mont.)
At 3:54PM Gallatin County Dispatch advised deputies that Broadwater County Deputies were in a pursuit with a black Mitzubishi Outlander, south bound on Hwy 287, coming towards Gallatin County.
The vehicle had earlier been reported stolen from Lewis and Clark County, by a female with a firearm. The vehicle refused to yield to law enforcement and a Gallatin County deputy used spike strips near the intersection with I-90, to deflate 2 of the vehicles tires.
The pursuit continued in and around the town of Three Forks before going south on Old Yellowstone Trail. The pursuit went through Willow Creek and continued about three miles south where it stopped.
The female driver refused to come out of the vehicle. Deputies negotiated with her for about 20 minutes, before she agreed to come out and be taken into custody. No injuries were received by the suspect or law enforcement personnel.
The woman was taken to the Gallatin County detention center on charges of probation violations. Other charges are being jointly investigated by the Helena Police Department, Broadwater County Sheriff's Office, and the Gallatin County Sheriff's Office.