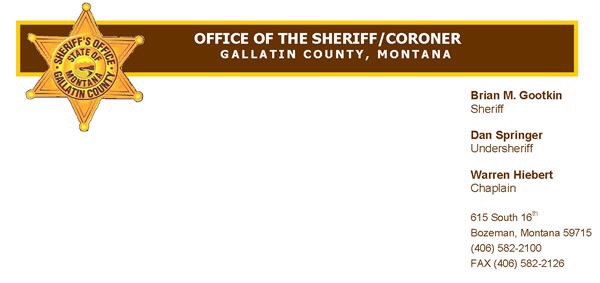 On Thursday, September 28, 2017, at approximately 6:25AM, the Gallatin County 911 Dispatch Center received a call from a citizen reporting a vehicle on its side in the ditch near 774 Reese Creek Road.  The caller stated the motor was cold and there was no one around the vehicle.
The Montana Highway Patrol responded to the scene of the accident.  Upon investigation, the driver was located away from the vehicle. The driver was deceased. The Trooper then requested a coroner to respond.
The Gallatin County Coroner's Office identified the driver as 60-year-old Ellen Cerovski of Belgrade.  The cause and manner of death are under investigation.