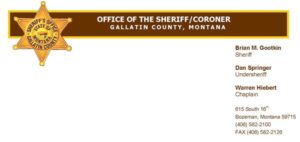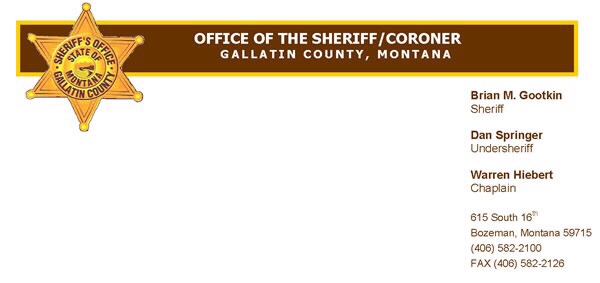 (Gallatin County, Mont.)  On Saturday December 29, 2018 at 9:30 am, the West Yellowstone Police Department Dispatch received a 911 call reporting a snowmobile crash on the Two Top Trail, approximately 8 miles west of West Yellowstone. The injured party, a 26-year-old man from North Carolina, had sustained a major head and face injury when the snowmobile he was riding on left the trail and crashed into a tree.
Personnel from the Sheriff's Search and Rescue in West Yellowstone and Hebgen Basin Rural Fire Department responded.
Rescuers met the injured party at the scene of the crash approximately forty-five minutes after the initial call for help.  The injured man was conscious, but not alert and unable to verbally respond to rescuers.  The man had major facial contusions and a significant head injury.  Due to heavy snow and wind, rescue personnel were unable to launch a rescue helicopter.  The patient was treated on scene by paramedics, placed in a specialized rescue sled, and transported to a nearby location to meet an ambulance crew.  The ambulance then transported the patient to Eastern Idaho Regional Medical Center.
Photo credit: Gallatin County Sheriff's Office