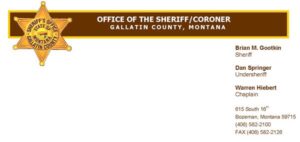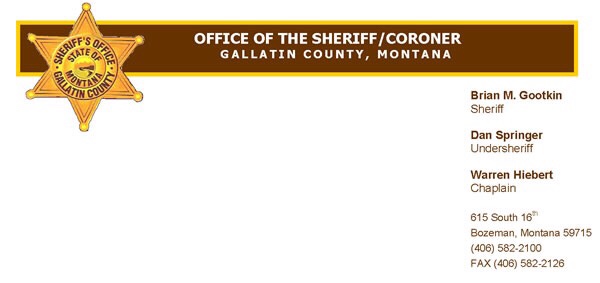 (West Yellowstone, Mont.) On June 26, at 2:46 p.m., West Yellowstone Police Department Dispatch received a call reporting a horseback rider had been injured when she was thrown at Lower Whits Lake 10 miles north of West Yellowstone.
Rescuers from the Sheriff's Search and Rescue in West Yellowstone, Montana Fish Wildlife and Parks, Hebgen Basin Fire Department and a helicopter from Air Idaho responded.
Based on the reported injuries along with an initial assessment by a Gallatin County Deputy, the decision was made to launch a helicopter. Meanwhile, a second ground team responded with a wheeled litter. The helicopter was unable to land at the immediate scene and chose a second landing zone a short distance away. A third team responded to the second landing zone and led the Air Idaho Medical Team to the patient's location.
The injured rider, a 37 year old female from Indiana, appeared to be in an extreme pain and was complaining of neck, back, shoulder and head pain. The Air Idaho medic was able to administer pain medication before the patient was packaged onto the wheeled litter. Rescuers then transported the patient the short distance to the Air Idaho helicopter that then transported her to Bozeman Deaconess Hospital for evaluation.
Gallatin County Sheriff Brian Gootkin would like to remind people on horseback adventures in Montana's backcountry should keep an eye out for hazards such as unsecured gear or belongings that can suddenly fall causing your horse to react. Horseback riding can be very enjoyable and safe but always consider that the horse has a mind of its own.  Photos courtesy of the Sheriff's Office.