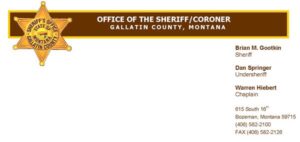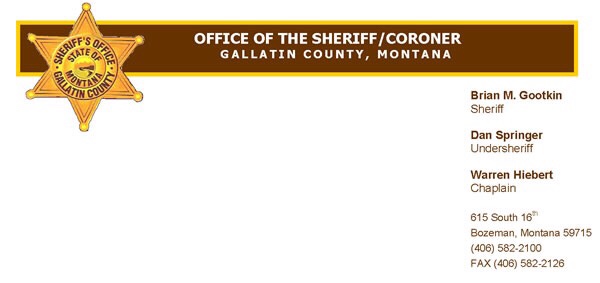 (Gallatin County, Mont.)
On June 6, 2018 at approximately 11:26 a.m., West Yellowstone Police Department Dispatch received a call from a female reporting that her husband was overdue from a hiking trip up Beaver Creek north of West Yellowstone. The caller indicated that she hadn't spoken to her husband for approximately 28  hours and that he had failed to check in with her at the agreed upon contact time.
The hiker was likely in the area of Minnie Lake in the Beaver Creek drainage, which is approximately 10 miles northwest of West Yellowstone. A deputy was able to locate the hiker's vehicle at the Minnie Lake trailhead however was unable to establish whether the hiker had spent the night at that location.
Due to the failing to contact his wife and the inability to establish an accurate timeframe, the decision was made to conduct a hasty search of the area. Rescuers from the Sheriff's Search and Rescue in West Yellowstone and a helicopter from Air Idaho responded to assist with the search.
While conducting the hasty search, the hiker, a 60-year-old male from Sisters Oregon, was located and found to be healthy and uninjured. The hiker indicated that he did not have cell reception to make contact with his wife at the pre-determined time however planned on doing so later in the day
Gallatin County Sheriff Brian Gootkin would like to remind people enjoying the backcountry that it is always advisable to recreate with a partner and let someone know exactly where you are going. It is also important to follow through with any pre-arranged plans to avoid friends and family becoming concerned about your safety.