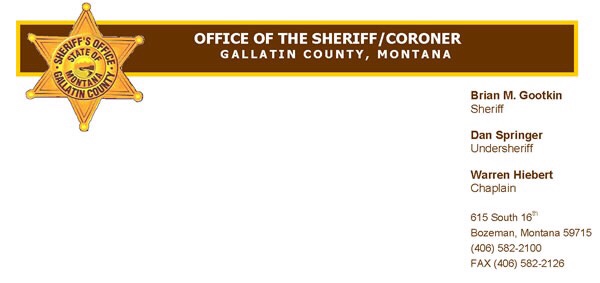 The Gallatin County Sheriff's Office has received numerous calls of a scam involving pop-up advertisements or articles on victim's computers. Once the victim clicks on the pop-up, a message will appear that tells the victim that their computer has viruses and to call the phone number shown to avoid damage or data loss from the viruses.  When the victim calls the phone number, a person will answer and claim to be from a computer repair company, with many different company names being used that sound legitimate.  The person will demand remote access to the victim's computer.  The person will then demand banking or credit card information in order to pay for the "repairs."  Victims will be charged up to $8,000, as the scammers will move money in and out of accounts, sometimes saying the money is from other customers' payments and will help to pay for the software needed to fix the victim's computer.  If the victim stops allowing the money transfers, the scammers will lock the computer or otherwise disable it, so that it has to be professionally repaired.
These scammers are aggressive, convincing and persistent. They will call multiple times in an hour, keeping the victim confused about the status of the computer and the money that is being transferred out of the victim's accounts.  Sometimes the scammers will request that the victim purchase gift cards or money transfers and provide the numbers to the scammers.
The Sheriff's Office wants people to be aware of this scam. If you are contacted by these scammers, do not send them money and do not allow them access to your computer as they can attach harmful spyware and malware to your computer.