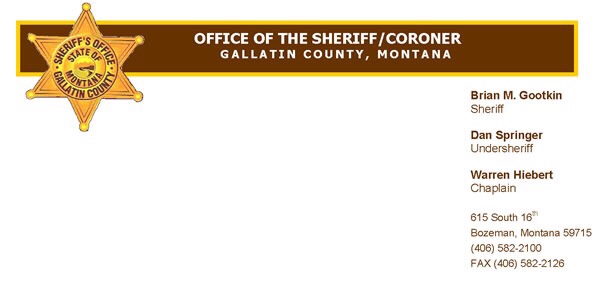 On Monday, March 5, 2018 from 8:30am to 12:30pm instructors from the Gallatin County Sheriff's Office will be conducting training with the Willow Creek school staff at the school.  The session includes active shooter training, defensive tactics training, as well as additional information. 
This training is a continuation of prior training we offer in our rural school training program. The Sheriff's Office has been conducting this type of training for the past several years.  
If you would like additional information please contact Training Captain Shane Frantz at 582-2120 or 580-4823.