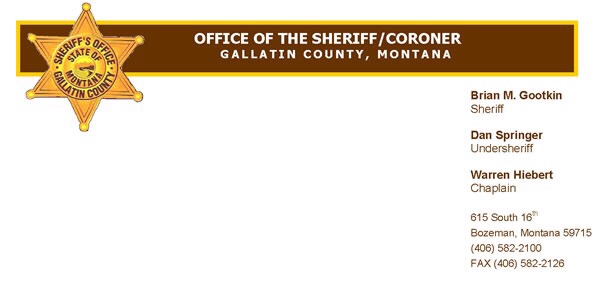 (Gallatin County, Mont.) On January 2, 2018 at 4:49 p.m. Gallatin County dispatch received a report of an avalanche with a person injured. The initial location was reported as Cabin Creek Campground however, GPS coordinates indicated the location was in Cabin Creek approximately 19 miles north of West Yellowstone.
Rescuers from the Gallatin County Sheriff's Office, the West Yellowstone Division of Gallatin County Search and Rescue and Air Methods responded.
The sheriff's search commander immediately dispatched a helicopter from Air Idaho to positively locate and assess the possibility of landing and rendering medical aid. Individuals on scene were instructed to find and improve any possible landing zone for the helicopter. The Air Idaho helicopter was on the scene in 32 minutes but revival efforts were unsuccessful.
The injured snowmobiler, 40-year-old Weylon W Wiedemann, from Pine City Minnesota was pronounced dead at the scene. The Sheriff's Coroner with help from the Gallatin National Forest Avalanche Center will conduct the investigation Wednesday.