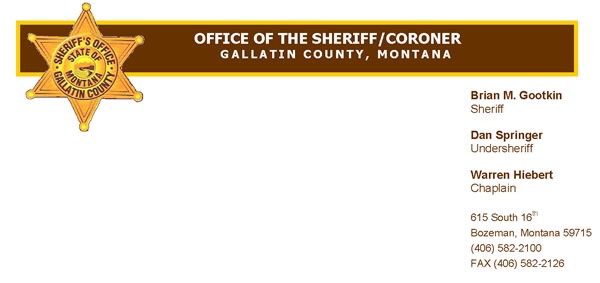 The Gallatin County Sheriff's Office issued citations to Wayne Bartlett, the owner of the two pit bull dogs that were responsible for the death of Melissa Barnes at her residence on June 24, 2017.  Mr. Bartlett is charged with two counts of Vicious / Dangerous Dog, pursuant to Gallatin County Ordinance 2003-01-5, and two counts of failure to have current Rabies Vaccinations on the dogs as required, pursuant to Gallatin County Ordinance 2003-01-08.
Mr. Bartlett was given until July 28th, 2017, to make his appearance in Gallatin County Justice Court to answer to these charges.
The dogs involved in this attack were euthanized on June 26, 2017. The dogs both tested negative for rabies at the Montana State University Veterinary Laboratory.
The rabies test results allowed the victim's family members to donate organs for transplant.